Special Report
For-Profit College Collective: Update On Court Fights
Judge rules that the Department of Education's delays in implementing 2016 borrower defense rule were illegal and caused serious harm to borrowers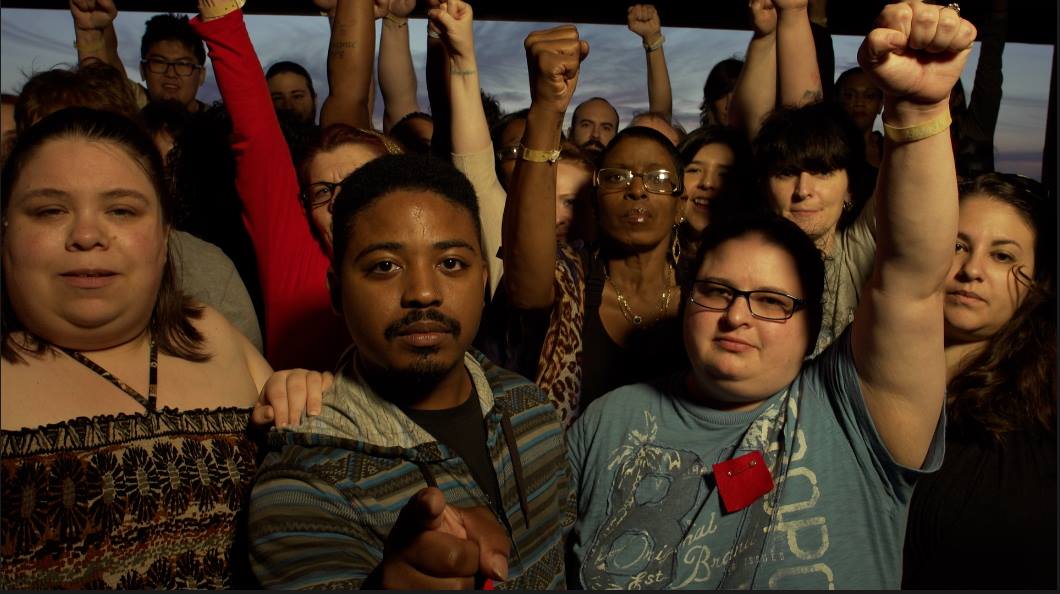 Former for-profit students (pictured here at an organizing event in Florida) launched the campaign that led to a recent court victory.
In a victory for student borrowers last month a court ruled that the Department of Education's delays in implementing the 2016 borrower defense rule were illegal.
The borrower defense rule was established in 2016. It says that the federal government can cancel the federal student loan debts of borrowers whose schools lied to or defrauded them.
Last month's ruling makes it clear that the Department of Education can't just screw students over without facing consequences.
This is an incredibly important win for student borrowers. It would not have been possible - the case would never have been filed – if former Corinthian College students hadn't gone on strike in 2015 to demand debt relief. That strike set the stage for this most recent court win.
The case, Bauer v. DeVos, was brought by our friends at the Project on Predatory Student Lending at Harvard as well as Public Citizen on behalf of two former students of the New England Institute of Art, which was owned by Education Management Corporation (EDMC).
The judge said that the actions the Department took to halt the implementation of the 2016 borrower defense rule were illegal and that students were being harmed by the delay.
The 2016 borrower defense rule was an improvement. Before the Debt Collective forced the issue by delivering hundreds of debt relief applications to Washington D.C. in 2015, there was no process for getting predatory loans cancelled. After the Obama administration as forced to crete the 2016 rule, students were at least given a process whereby they could apply for relief. The rule also ended arbitration clauses in the for-profit sector which is a big win for borrowers.
The 2016 rule, though, is still inadequate. It provides a process for individuals to get relief under some specific circumstances. It still doesn't allow for group-based discharges in most cases. Our analysis is that, even under the 2016 rules, most people would still be left with their debt and would have to keep fighting.
In summary, the victory in Bauer v. DeVos is great news! We should all celebrate it. Returning to the 2016 borrower defense rule is a good thing overall. But this victory does not mean everyone can count on having their debts cancelled. It is very unclear what the process might look like or how the rule could even be enforced.
In fact, there is another hearing coming up later this month where the judge is supposed to issue recommendations about what should happen next in the case. We will keep this space updated with any news.